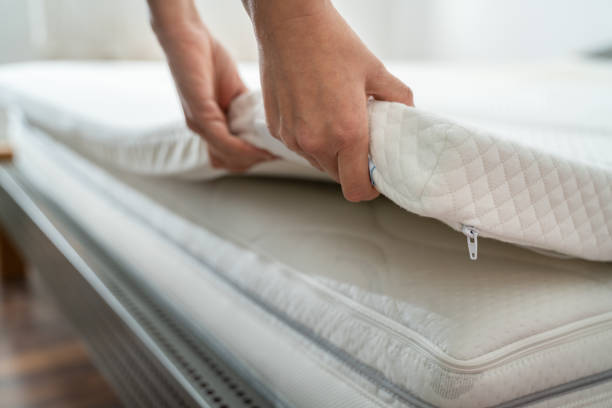 If you are planning to move house, there are several things that you'll want to consider. One of these factors will be how you dismantle your bed before the removalists arrive. Knowing how to dismantle a bed can save time and reduce any hassles when it comes to adhering to your scheduled move.
Why should you dismantle your bed when you move?
Some people don't think twice about leaving their bed frame and mattress intact together when they move to a new home. However, there are several good reasons why you should dismantle your bed before the move.
One, it's much easier to transport a bed when it's disassembled. A disassembled bed can easily fit in the moving truck and add extra room for other large furniture that you need to include in your new home.
Another reason to dismantle your bed is to protect your mattress. Mattresses are expensive, and they can be easily damaged during a move. By taking your bed apart, you can make sure that your mattress stays in good condition and doesn't get damaged during transport.
Finally, dismantling your bed can save you money. When you dismantle your bed, local removalists can easily arrange it with other large furniture in one truck and complete the move without having another batch of large furniture to transport. This can cut down any extra costs on your end.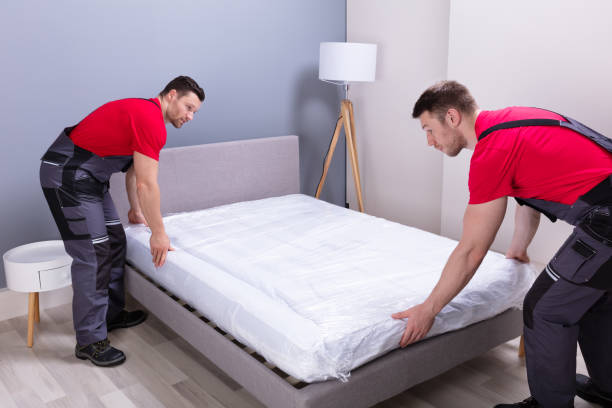 Tips to make dismantling your bed easier
When it's time to move, getting rid of your old bed is something that needs to be planned. You want to make it as easy on yourself and your removalist as possible, so make sure you follow these five tips to dismantle your bed in advance so you reduce extra costs.
Strip the bed from linens and remove all pillows
Before you start disassembling your bed make sure to remove all pillows
and linens. It's also best if you put them in zipped bags or
designated moving boxes to protect them from dust and stains, and get
them ready for the move.
Remove the mattress and box springs
Most beds are made up of five separate pieces: the main bed frame, the
headboard/ bed head, the footboard, the bed base (or box spring/ gas lift)
and the mattress. The next step is to remove your mattress and the base.
This will make dissembling the headboard and footboard from the main
bed frame far easier.
Unscrew the headboard and footboard
When unscrewing a bed frame, you must remember to keep track of where
each screw or bolt goes. To do this, mark the top of the screws or bolts with
numbers or pieces of coloured tape, and then mark corresponding holes in
the same way. Make sure to re-screw washers and nuts back into place
after removing them.
Remove the platform or slats
Some beds may not have a base but will have slats to support your
mattress. Usually, slats are joined together and may just require a simple
roll-up while some needs to be unscrewed. If your slat has screws in it,
follow the similar step with your headboard and footboard by numbering
or using a coloured tape system to mark the corresponding holes so it's
easier to assemble it back when you arrive at your new home.
Collect all screws, bolts, and nuts and place them in a toolbox
After you have completely removed the headboard and footboard, and the
slat or base or your bed, have a dedicated toolbox where you can place all
bolts, nuts, screws, and washers to make sure nothing gets lost and you
can easily find them once it's time to assemble your bed in your new home.
Final Words
Dismantling your bed frame before moving is quite easy. However, some beds can be a lot more difficult to dismantle than others– especially if they're older and heavier. Some clients may not also have the luxury of time to disassemble their beds during the day of the move. Our advice? Look for a removal company that offers not just local, regional, or interstate move but someone who can also do the packing and unpacking for you.
All Purpose Removals & Storage provides house removals in Brisbane, Gold Coast, regional Queensland and even interstate Australia. We have years of experience in transporting large furniture including beds and mattresses and offer packing and unpacking, moving boxes and packing supplies for your linens and pillows, and moving storage should you still need to rearrange your new home for other furniture. Schedule a move or get an online quote today.