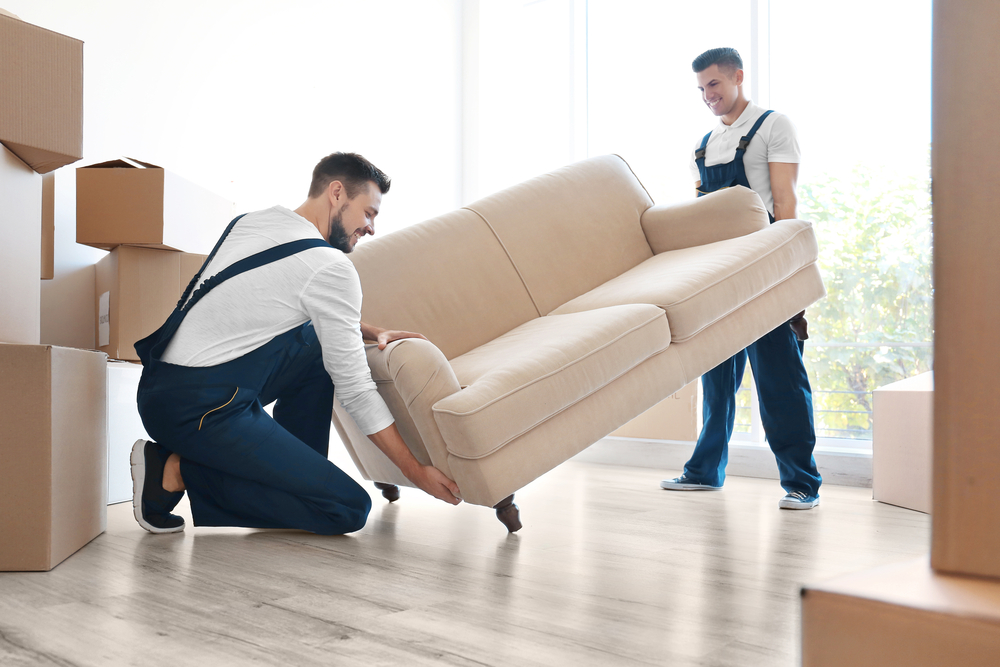 Choosing the right removalist is a crucial step in what can be a stressful and expensive process. Furniture is a valuable investment and selecting the wrong company could result in some of your prized possessions being damaged.
However, if you can find an efficient and affordable removalist, many other things will fall into place. Packing up the entire contents of your home takes time, energy and careful planning, and hiring experienced movers who know what they're doing will reduce the risk of potential mishaps during the furniture removals process.
If you're looking for a Brisbane removalist, here are some tips to help you find one you can trust.
Ask Family and Friends for Recommendations

If you happen to know someone who's moved recently, ask them who handled the removals process and if they were happy with the service provided. Whether you're relocating down the street or interstate, seeking advice from people you can trust is a great place to start when it comes to finding a Brisbane removalist.
Just be sure to only act on recent referrals – the company that helped your mum move 20 years ago may not offer the same standard of service today.
Take Time to Research
If you've found a Brisbane removalist you like the look of, don't rush into booking them. Do your homework to ensure you're getting a fair deal. Try to find a business that's been operating for at least five years, check out their Google reviews and make sure their website and advertisements convey a professional image.
Taking the time to find a moving company you feel comfortable with will make moving to a new house much less stressful.
Consider Insurance
When looking for a Brisbane removalist, try to find a company that offers insurance. Moving insurance provides protection for your items just in case they get damaged during the furniture removals process. Some movers include insurance in their fee, while others offer it as a sperate service.
Also take note if the movers you're looking at have appropriate moving trucks branded with the company logo. This may not sound important in the scheme of things, but poorly maintained vehicles can be dangerous.
Obtain Several Quotes and Ask Questions
Never book a removalist without getting a quote first. Having a clear idea of your moving expenses ahead of time will ensure you know exactly what you're paying for, so you don't get tripped up by hidden fees. Plenty of removalists offer no-obligation quotes, making it easy to get an estimate of the costs involved.
If you're unsure of anything, don't be afraid to ask questions. Any good removalist will be happy to tell you everything you need to know about how their service works. Don't forget to talk about access to your current property and new home, such as the best place to park and the presence of steps or lifts.
Look for Value, Not the Cheapest Price
Even if you're on a budget, avoid being tempted by low prices. Reputable movers will offer reasonable fares and quality service, so you shouldn't have to choose between the two. You get what you pay for when it comes to hiring a removalist, and paying a little extra is worth the peace of mind that comes with knowing your belongings will be taken care of.
Know What Extra Services are Available
Some professional movers help customers with far more than just packing up their furniture. While reviewing potential removalists, keep an eye out for extra services such as:
Cleaning
Free packing materials like boxes and tape
Furniture assembly.
Paying a little extra for a mover that offers these services will make moving less of a hassle, leaving you with more time and energy to get settled into your new home.
Professional Home and Furniture Removalists Brisbane
All Purpose Removals ticks all these boxes. We have professional staff and tools to reduce the stress of moving, so you can rely on us to be your moving guardians. With over 45 years' experience and the freedom to help you move anywhere in Australia, we're a one-stop destination for all your packing and moving needs. If you're looking for a Brisbane or Logan removalist, give us a call on 1300 13 95 95 to make a booking or request a quote.