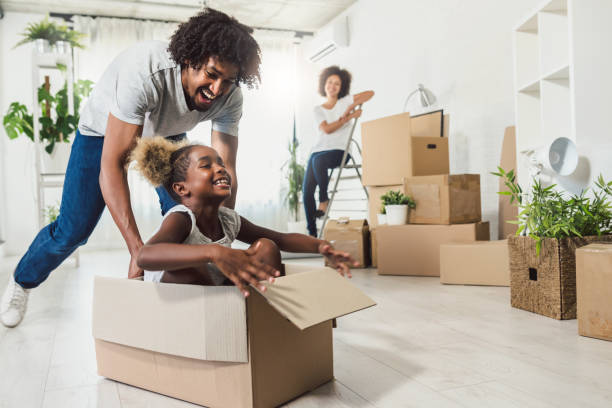 Lots of people move for many different reasons. Whether relocating one suburb over, or to another state, Australians may be moving for personal reasons, economical reasons or family.
No matter the reason or distance of the move, a reliable mover can make the entire process easier. All Purpose Removals are your affordable movers for hire.
How often do most people move?
Australians actually move very often, with the average Australian moving 13 times in their life. According to the 2021 Census, 14.3% of people moved within Australia the year before and most people moved within the state they were already living in.
Why do people move houses?
Work
New job opportunities are often the impetus for moving as individuals and families seek to improve upon their situation. A lot of people also move for work when they are fresh out of university.
Family
Changes in family dynamics are a common reason for moving. People move out together when they get married. Other times, people upsize when expecting children. They may also relocate to be closer to older parents, or children, especially when someone is sick.
Education
Young families may move to the catchment areas of primary and high schools that are in high demand.
Of those entering tertiary studies, some students want to move into student housing, share houses, or nearby apartments. This often occurs when they are from rural areas or when they are moving across states to study.
Retirement
Retirement may leave people wanting to downsize or move to a community.
Personal Reasons
There are lots of personal reasons that you may decide to move. Some people just want a change of location to get a feeling of refreshment. They desire to change their lifestyle and try something new.
In the past few years, arguably the biggest reason for moving is to reduce costs. With rental increases and COVID-19 affecting jobs and the real estate market, people have been moving to more affordable housing.
What are the challenges of relocation?
The longer you have lived in one home, the more you are likely to accumulate. It isn't always practical – or necessary – to bring everything with you when you move. A serious declutter before you move could be in order!
Some people really dread the tediousness of packing. Especially if you are downsizing or your kids are growing up, you'll need the right moving boxes and packing supplies to move.
If you're selling your property, it's important to declutter for your prospective buyers. You'll need to do some cleaning and sprucing up so that your property is in good condition to be sold at the best price.
The process of finding a new place to live can be very difficult and lengthy. It can also take time to sell your home. Sometimes people need to store their things for a while.
Stress! Moving can cause a lot of strain when you have so much to think about. After all, changing where you live – for whatever reason – is a big deal.
Why should you hire local movers?
Thankfully, All Purpose Removals alleviate your worries. Hire a mover that offers a range of services that can help you, no matter your moving situation. In the "premoval" stage, we can assist in decluttering, packing and storage.
We should be your first call for removalist truck hire. We offer services around Queensland for all your moving needs. We make the process easier for you. Helping you pack and move from Brisbane and beyond, hire us for your next move.