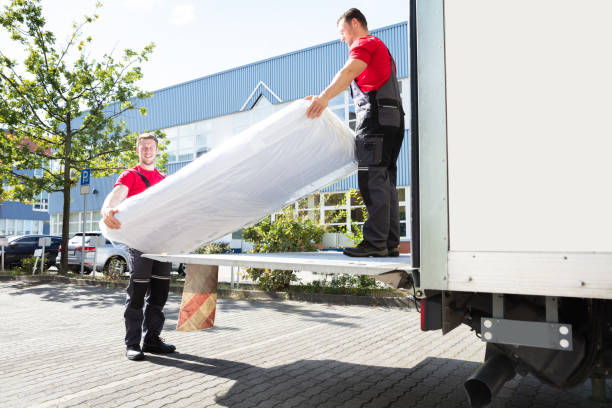 Moving house is never enjoyable, but there are ways to be organised and make it go smoothly with as little stress as possible.
Why It Is Best To Work With A Local Brisbane Removalist
Imagine moving within Brisbane and your removalist getting lost or taking the wrong route due to no knowledge of the local area. You are already on edge and tired, and now your entire life is in the back of a truck somewhere. Meanwhile, precious unpacking time is being wasted.
When you choose a local removalist, Brisbane street knowledge is non-negotiable. You want a removalist who can offer professional navigation and local knowledge.
From there, follow these tips for a smooth journey.
Ways To Ensure A Smooth and Stress-Free Move With A Local Removalist In Brisbane
Be clear about your requirements
When choosing removal companies in Brisbane, confirm they have full coverage insurance for theft and accidental damage. Check the premium and read the fine print to ensure it's adequate. Using their packing service, too? Communicate clearly about your expectations for packing your fragile items and electronics. Brisbane removalists should know the area. However, ensure they know your address and have checked they can access parking and safely load the truck.
Get a written quote
Request an accurate written quote. It should be itemised and include packing/unpacking times, if delays will incur extra costs, and if so, what those will be. What if the delay is due to an issue your removalist is responsible for? Is the charge for volume or time, and is payment before or after the move? To protect yourself, after is preferable.
Label your boxes
Removalists in Brisbane often provide packing services, but if they don't, packing your house is up to you. Labelling should be systematic to make unpacking quick and easy. For example, labelling with the room and contents on the top and sides of each box and even having a colour code system for each room can speed up unpacking enormously.
Pack your items securely
Packing securely and safely wrapping fragile items will save you heartache later. Avoid making boxes too heavy, and try to keep items from rooms together. Mark fragile boxes on top and all sides to alert the removalists and protect your belongings. It's advised to take small, priceless items such as jewellery or sentimental items in the car with you.
Communicate clearly with your Brisbane removalist
Communication is critical for any move to go smoothly, especially if you have bought a house. Put as much effort into communication with your removalists as you are with your bank and conveyancer. Keeping your removalist updated with the settlement time and date means they can also provide an accurate and on-time service.
Be present on moving day with your local Brisbane removalist
You can be in control and protect your assets by being present. It makes sense to be available to answer questions and make sure your property is being treated as you would expect.
Check the inventory
Have an inventory to show your removalists. This ensures they know what high-value items they need to take extra care of. Creating an inventory also means that you can check it off as you unpack and make sure everything arrives undamaged.
Tips for Choosing a Brisbane Removalist
When choosing a local removal company in Brisbane, get several quotes and compare prices, services and reviews. Communicate clearly about what you want and expect so there are no surprises.
For professional service and attention to detail, contact All Purpose Removals for a quote for your next move.