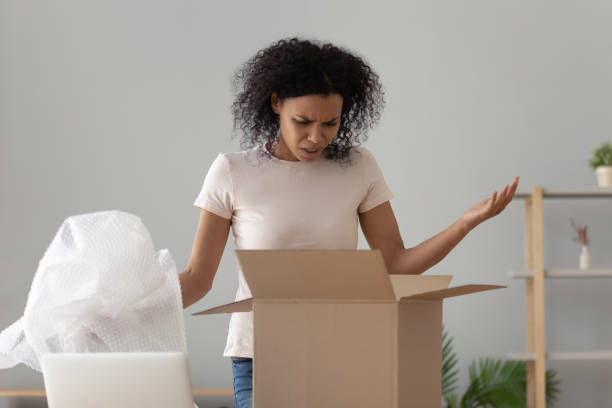 Moving to a new house or office is not always a breeze. Sometimes, accidents can happen before, during, or after the move which can lead to damaged or lost items.
This is why most removal companies offer insurance in their quote. Ultimately, the main goal is to protect your items on or before the move may it be big or small.
Do I need insurance when moving house?
Signing up for removal insurance can be optional or required depending on the local removal company. If you are wondering if you should add insurance for your items on your local or interstate move, think about the future hassle you may encounter. When something breaks and there's an agreement in place waiving such replacement or financial compensation to broken or damaged items are you prepared to accept it as it is?
Although some removal insurance can spell extra cost, the important thing to consider here is that all your items will have an equivalent compensation should accidents, damages, fire, or other hassles happen during the move.
Should I get removal insurance?
The answer still depends on you. However, if you have a lot of equitable items such as luxury bags and shoes, antique furniture, paintings, or items with sentimental value, I suppose the answer should be yes.
Securing your items for any potential risks is better than having remorse in case any of them break to the point that they cannot be fixed, or get lost during the move.
What happens if a removalist breaks something?
Accidents can happen on or before the move. Examples can be a removalist accidentally dropping a fragile item or a priced furniture. Although it can be unintentional, of course, the removal company should be liable. An apology may not be enough to soothe a dismayed client if such a scenario occurs.
Bottom line is, that the removal company must recompense whatever was damaged or lost. However, some removal companies secure agreements where payment for damaged items is declined. This can even result in legal complaints and tarnished reputation for the local removalist. This is one of the major reasons removal companies would rather offer insurance to provide surety for your items and protect their business interest.
How does removal insurance work?
Before the move, some local removalists do an inventory of your items and will ask you to declare their value. These items are then declared to the insurance coverage should any fire, collision, overturn or other accidents happen.
Final Notes
When you think about removal insurance, always think about your priced possessions and the items you hold dear such as gifts from your wedding, birthday, graduation, etc. Think also of the future worries it can give you when you failed to secure one for your items during the move.
If you are looking for a specific date to move locally or interstate, make sure that you already have a dependable removalist in mind who offers expert services plus removal insurance.
All Purpose Removals & Storage is a local removalist in Brisbane and Gold Coast. Our services include local, regional Queensland, and interstate move. We also provide moving boxes and other supplies, and short to long-term storage solutions for your house or office items.
To learn more about our moving service prices and removal insurance you may visit https://allpurposeremovals.com.au/free-moving-quote/ or contact us at 1300 13 95 95.