Our Storage and Removalist Services
We have a comprehensive set of services to take care of every kind of move.  From a move to the next suburb to a move across the country, you can be confident that your furniture and belongings will be handled safely, securely and delivered when you need them at your new destination.
Brisbane Removalist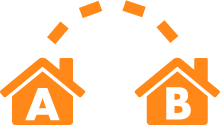 After more than 40 years in business, we're one of the largest removal companies in Queensland. We're available with relatively short notice at all times and will  arrive within a half hour time window if your move is scheduled to start between 6.00am and 8.30am in the morning.
You'll get two or more strong men with big smiles and a specialist removal van just right for your move, packed with all the right equipment to keep your goods safe and secure.
Moving to Regional QLD
We are experts at making the move to Regional Queensland smooth and easy.
We can move you from Brisbane to Cairns, Mt. Isa and all stops in-between.
Office Relocations
From a single retail store or industrial business to an entire city office building, we have the teams and the expertise to handle your move efficiently and with a minimum of disruption. The process starts with a visit to your premises to give you a free, fixed quote.
Premoval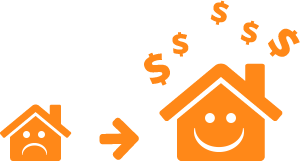 This service suits several stages of activity before you move. Cleaning the yard prior to sale? Cleaning out desks and filing cabinets and needing document destruction? Our Premoval service is what you need. Exclusive to All Purpose Removals.
Storage
We offer secure storage of your furniture or business equipment before or after you move or while you are overseas. Very competitive rates.
Professional Packing and Unpacking
Packing for a move is a tiresome, seemingly never-ending job. Who knew you had that much stuff? Let us take away the hassle and complete the job in a lot less time. Our packing teams and experienced, armed with the right materials for the job and will treat your belongings with the care they deserve.
Moving Boxes and More
Get the right materials for your move – we can deliver everything you'll need, from moving boxes and porta-robes to protective plastic coverings and bubble wrap. We also offer packing kits based on your house size.