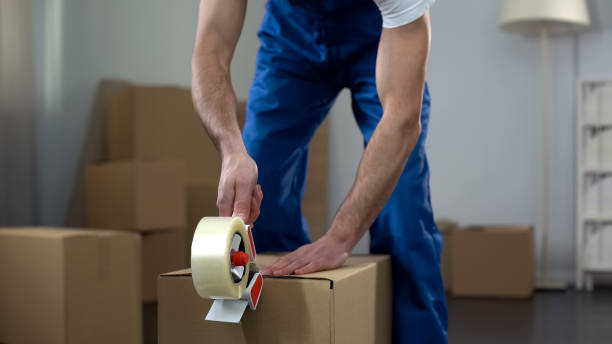 What items should always be packed before moving house? Moving home can be stressful enough without having to worry about packing. The last thing you want to do is spend hours unpacking boxes only to realise you forgot something vital.
It's important to pack well ahead of time, especially if you're moving locally or interstate. This way you won't forget anything essential.
The importance of packing properly
Before you schedule a move and call a local removalist, it is always important to pack your things properly. Packing things properly can benefit you in reducing the stress and cost involved during a local or interstate move.
Make sure to sort the items you are bringing and segregate items that are to be discarded. Label fragile items and ensure they are in bubble wraps to avoid damage. Clear labels can also help local removalists identify which ones need extra care and should go first in the transport vehicle.
What to pack while waiting for movers?
While waiting for the arrival of a local moving company to pick up your stuff, it is always best to sort all items that spell the most value to you. These can include important documents such as contracts, titles, unpaid bills, jewellery, phone, and wallet.
Other items that local removalists may exclude can be toiletries, ammunition, laundry items, or liquid items that could spill or cause damage during the move.
What are the top 5 things local movers pack first?
Packing your things early can reduce any inconvenience on the day of the move. It's important that you know which items you can prepare on your own and which ones to leave to the care of local removalists.
Below are the top 5 items local removalists pack first.
Home Decor
Home decor items can be anything from small to large furniture, art pieces, collectibles, vases, and light fixtures. Some of these items can also be tagged as fragile such as lampshades, paintings, and antique furniture so it's best to leave them to local removalists and insure these items too.
Kitchen Items
Kitchen items also contain fragile and sharp objects such as knives, glassware, utensils, and other porcelain items. Local removalists know best how to wrap them properly, place them in moving boxes, and where they should be in the transport vehicle.
Clothes and Beddings
Clothes can be something you can prepare in advance. You can fold them and leave them in a designated area where local removalists can find them and gather them in a moving box. The same goes for bedding, curtains, and carpets. Be sure to just have them in a place where they won't gather dust.
Electronic Items
Small electronic items such as your microwave, toaster, coffee maker, or induction stove must be unplugged. Leave the packing of these appliances to the local removalists as long they are all in the same area. Large electronic items connected to a certain utility subscription such as your internet modem, your washing machine, or TV may need your guidance as local removalists unplug and move them.
Books, Toys, Shoes, CDs
These items are usually the easiest to sort and pack. Just make sure to gather them all in one place and let the local removalists handle the packing before transport.
Why using a professional removalist is always the best decision
Moving locally or interstate is very time-consuming. When you have other important things to do, it is best to have an extra hand to complete the move timely.
Local removalists can expertly sort small to large items for you, pack them and supply the boxes and wraps, and finally, transport them to your new home or office.
All Purpose Removals is a dependable removalist for home and office removals in Brisbane, Gold Coast, regional Queensland, and interstate Australia. We provide packing services for small to large items, supply packing materials, and short to long-term storage for some of your bulk items.
If you need to schedule a move as soon as possible, you can contact us at 1300 139 595 or internalsales@allpurpose.com.au.
You may also book your move online.